Freshly Caught Industry Tips, Tricks and News For Boaters of All Levels
---
Are you ready to continue learning? Read our blog to discover the latest in boating safety, tips and tricks and more from our knowledgeable crew!
---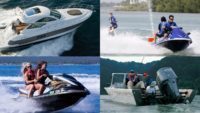 Tuesday and Wednesday Night Virtual Online Safe Boating Certificate Course
September 19, 2023
Tues & Wed December 5th & 6th, 2023, 5:00-9:00 PM 2-Night Virtual Boat Licensing Certificate Course You must register in...
---