Getting A Connecticut Conservation ID Number


How do I Get a CT Conservation ID number?
The Connecticut Conservation ID or CID number is a unique and permanent identifier assigned to you by the Connecticut Online Sportsmen Licensing System. This number will be required to print your Connecticut Safe Boating Certificate after you successfully complete your live virtual course. Please remember to keep your CID number available for future use.
Filling out this online form only takes a few minutes to complete. To make things even easier for you, we have put together a list of steps to follow to ensure you can get your ID number promptly.

Get your CT CID number using a mobile device
Click "Start".
Click "Search by" and select "Conservation ID".
Enter your date of birth and use "111" for a Conservation ID.
Click "Next" and you will see a message in red font stating, "You were not found in our records. Please verify you entered the correct information."
Click "New Customer".
Fill out the form in its entirety and click "Save". Your name will appear in the upper left; click on your name to see your new Conservation ID number. We recommend that you take a screenshot of this page.

Get your CT CID number using a PC or Laptop
Click on "New Customer".
Fill out your name and birth date and click "Continue".
Fill out the form in its entirety and click "Submit"; your new Conservation ID will appear at the top of the page.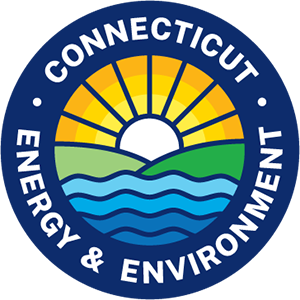 What is The Connecticut Conservation ID system used for?
The purpose of the Conservation ID number is to make things easier for all outdoor activity enthusiasts. Instead of storing and carrying multiple pieces of paper, all of your outdoor Connecticut licensing activities will link to this number and appear when searched; this includes your "Safe Boating Certificate".
As soon as you obtain the education requirements, your instructor will enter you into the system and you will be able to purchase and download your freshly obtained "Safe Boating Certificate". Additionally, you will have the option to reprint your certificate at any time and from anywhere; all you will need will be internet access and a printer!
Once you have completed this process, visit our Public Course Schedule and choose your next class; we look forward to seeing you!