Connecticut Boating Certificates LLC
Rated the #1 Boaters Class in Connecticut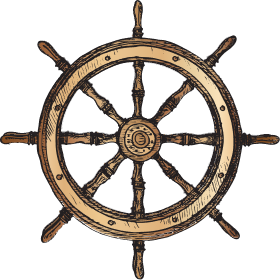 Official Connecticut Boating Certificate Course
How do I Get A Boat License?
---
Signing up for a Connecticut Boating Certificates LLC Boat Licensing course is simple with our EZ sign-up system!
---
---
Obtain your free Conservation ID number through the D.E.E.P. website.
---
---
Attend our Safe Boating Personal Watercraft Operation & Safe Waterskiing 1-day course.
---

Getting Certified is Easy!
Getting your Official Connecticut Boating Certificate is simple with our Boating Education Course. Read on to learn more about the steps to take to become a master of the seas!

Pass the Boaters Exam & Test
The final Boating Education Course exam is a multiple-choice test.

All boaters must obtain the 

Connecticut Boaters Certificate

 by passing the Connecticut boaters exam.

Boating education courses are required in order to take the exam in Connecticut.

If you do not pass the boaters exam, you can try again with us.

Our main goal is to give you the tools and knowledge to always practice safe boating!

Getting a Boat Certificate
Take a 1-day boater class. Passing the exam is all you need to do to earn a 

Connecticut Boating Certificate

.

Keep in mind that the

 Safe Boating Certificate

 can also be referred to as 

Boat Safety Certificate

.

In 1996, the 

Certificate of Personal Watercraft Operation

 (PWC Boating) was added to the 

Safe Boating Certificate

 course.

In October of 2015, Emily's Law was enacted, requiring that all boaters also obtain a 

Water Ski Towing Endorsement

. It was consequently added to Connecticut's boat certification program.

Since 2016, the 1-day boater class has consisted of three parts: the SBC, the CPWO, and the SWE materials.

The Connecticut Boating Course is an 8-hour-long 1-day course mandated by the State of Connecticut.

The course is geared toward safe boating practices and is only offered by Federal and State licensed providers.

At Connecticut Boating Certificates LLC, we are Federally and State licensed to offer this 1-day course.

We are on a mission to provide you with the best materials and practices to help you obtain your boat certificate!

For Existing Safe Boating Certificates
If you completed your certification course before October 1st, 2015, you are grandfathered in for the Safe Water Skiing Endorsement.

If you only have a Safe Boating Certificate, you can either:

Retake the course. The new lessons include Waverunners and Jet Skis, as well as the Safe Waterskiing Endorsement.

Take the Upgrade Class in Hartford. (Check with the

 

DEEP

 

for availability)